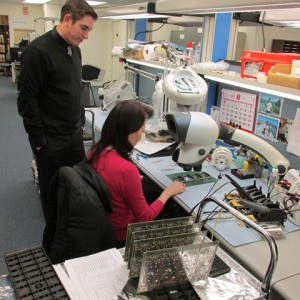 International Quality Registrars Corporation (IQR) has provided Product Inspection Services since 1995. Using our uniquely qualified engineers, test and inspection personnel, we have conducted product inspections on behalf of our clients both domestically and internationally. We have experience in over 68 different industries.
As your organization expands its reach in the global market, we can assist you to achieve your short and long business objectives by providing prompt, accurate and trust worthy personnel that you can count on to complete complex tasks properly and on-time.
Our Product Inspection Services include performing Visual Inspections using the naked-eye or at various magnification levels, mechanical measurements, documentation review and test witness activities.
Industry Experience
We have experience conducting Production Inspection Services in the following industries:
Aerospace
NASA
Government
Commercial
Industrial
Types of Production Inspection Services:
Program Over-site and monitoring
Printed Wiring Boards (PWBs)
Microelectronics and Hybrids
Electro-mechanical sub-assemblies, assemblies, units and systems
Various Contract Manufacturing Services
Mechanical Inspections
Investment Castings and Foundry work
Our reach of doing business at a cost effective price is enhanced by our team of resources strategically placed plus on-going travel activities. Odds are we have someone already in, near or going to the location where you need work accomplished.