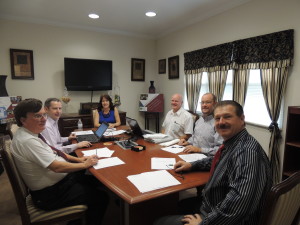 International Quality Registrars Corporation (IQRCORP) was established in 1995 and is headquartered in Frederick, Maryland USA. Since then, our company has expanded our range of clients including all US states and 13 international countries.
Our company was founded on providing clients cost effective and value-added assessment services by utilizing personnel with numerous years of industry and real life experiences.
We take pride in our ability to schedule resources and adapt to client changes in a prompt manner.
Our quotation process has dedicated resources with the ability to respond to your requests typically within 2 hours from your initial phone where our competition can take up to a week.
We are the first and only Quality Management System registrar based in the State of Maryland.
We are excited to have your business and clearly understand having you as a client is our pleasure.
Impartiality and Commitment
Our company founded in 1995, had a clear understanding and respect for impartiality as it relates to the third party registration process, managing potential conflicts of interest and ensuring objectivity.  Early on, our leadership and associates understood these founding principles were based on credibility, integrity, dependability and accountability.